Offer for Business Customers and Companies
E-bikes will play a major role in the company mobility of the future. The use of e-bikes not only contributes to improving the environmental balance of your company and the health of your employees, you can also effectively reduce your mobility costs and the number of car parking spaces. In many cases, your employees can reach their destination faster with e-bikes than with other means of transport, so they can use their working time more productively.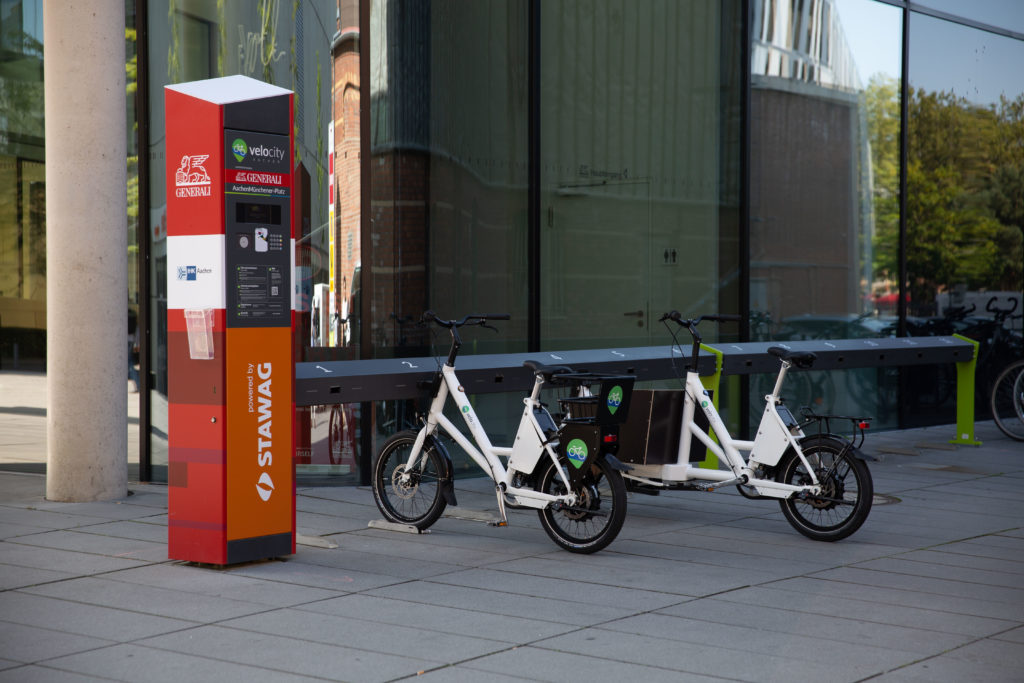 A Mobility Hub Partnership includes the installation of a station at your location, the right to determine the name of the station, use of the advertising space on the e-bikes as well as an individually applicable quota for the use of the e-bikes. A station sponsorship ensures a sustainable mobility offer and is a strong commitment to environmentally friendly mobility. At the same time, a Velocity station at your location increases accessibility for employees and business partners.
After purchasing credits to use the e-bikes, you can rent our vehicles at any Velocity station and enjoy the following benefits:
Use for business trips by employees

Passing on credit to your employees for their journeys to work and private journeys
Provision as a one-off ticket or voucher for customers or business partners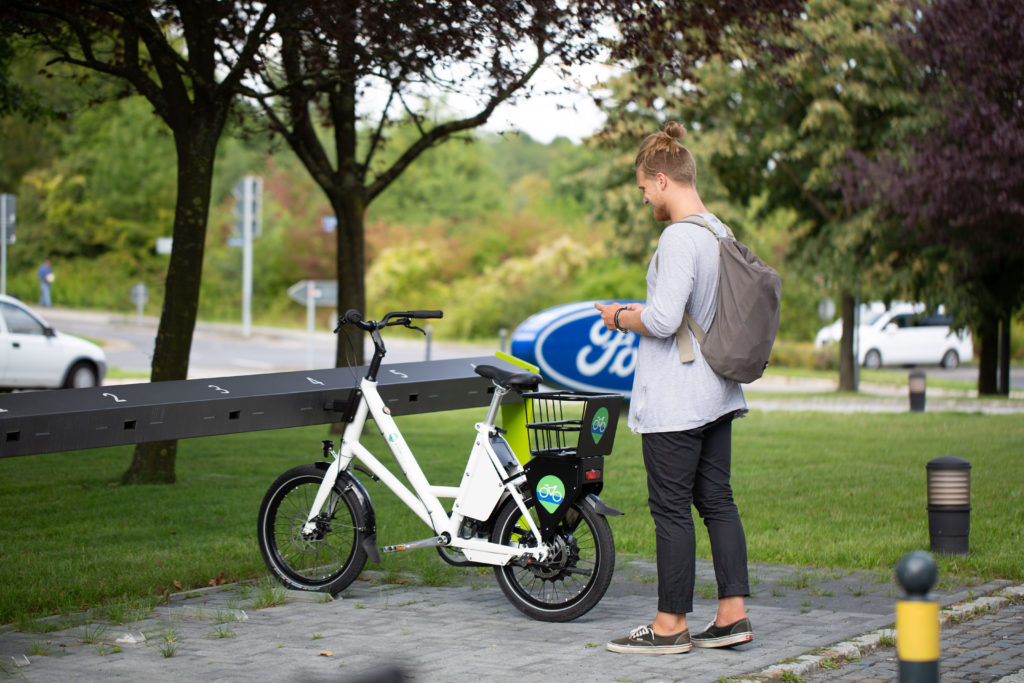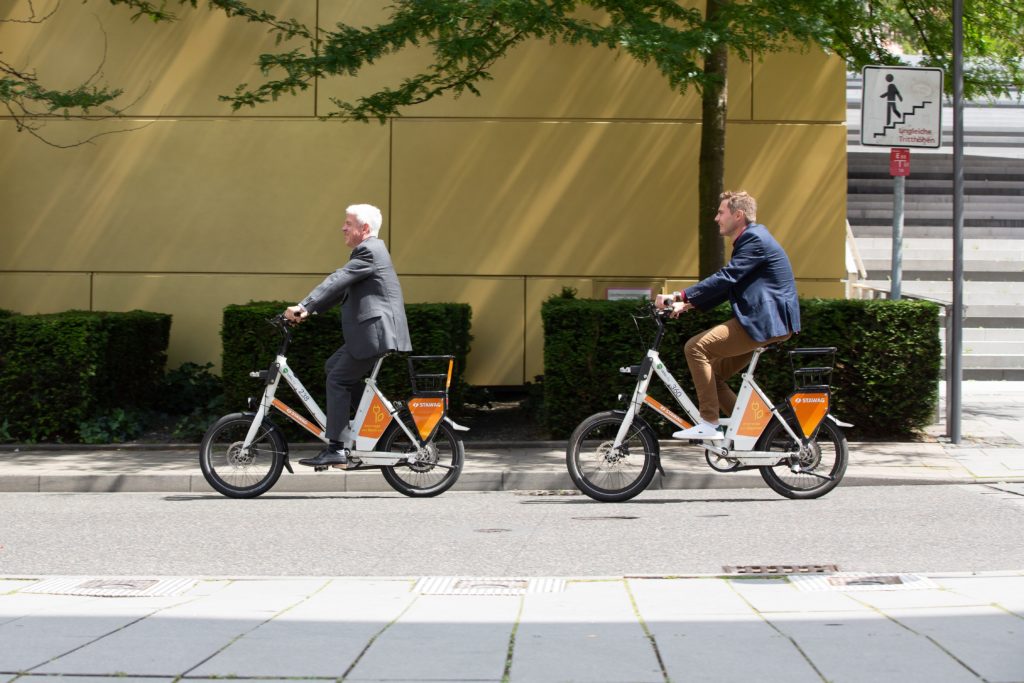 Our e-bike advertising is the mobile outdoor advertising medium with which you will achieve many contact points and at the same time actively interact with customers. With your individual design, you spread your message throughout the city and benefit from the sustainable image associated with e-bike sharing. The advertising spaces visible in periurban life constantly reach new target groups and increase your brand awareness.